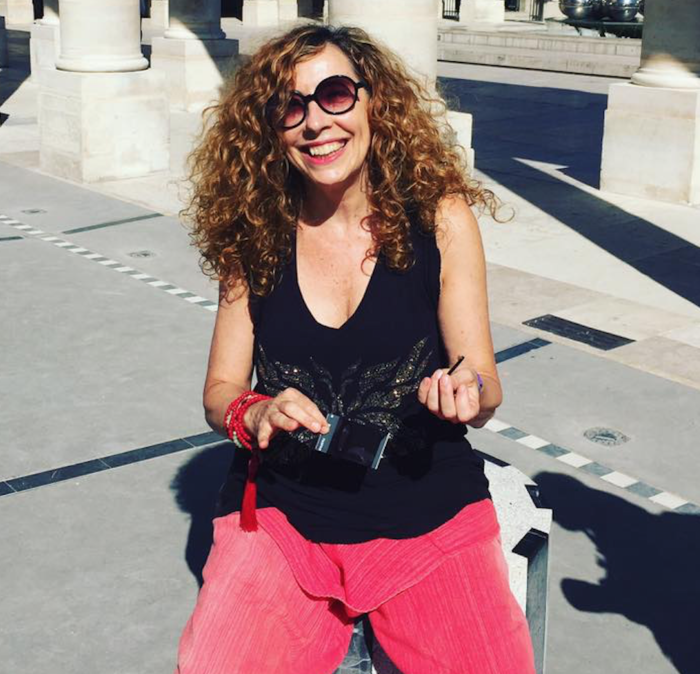 Vinyasa Yoga Teacher, Christine Laurion

Christine is French and Canadian from Princeton N.J. She left North America for an international career based in Paris to fly the world. Chris discovered Yoga about 20 years ago, during her time off. Her certifications include the French Federation of Yoga with Gérard Arnaud, Yogaworks, the Institut des Arts de la Voix (includes specific techniques for Mantra choir singing) and more recently, Jon Kabat-Zinn's well-known MBSR mindfulness based training. Christine is a member of Yoga Alliance. She is also a professional translator with translations often connected to Yoga which give her a special background and an intense, original approach to Yoga. She has been teaching for over 10 years and gives classes and workshops all over Paris, including Danse du Marais, Un Coin de Ciel Ateliers, Centre Qee, Centre Didot Social Center, Necker Children's Hospital. She also teaches people with disabilities, hospital staff and children, senior citizens and participates in various yoga festivals in and about Paris and France. If you're lucky enough to get to one of her sessions in Paris, you'll experience meditation, a serious Vinyasa flow and a Mantra chant at the end of the class… maybe!
Christine Laurion is a Yoga Alliance member.
Namaste.